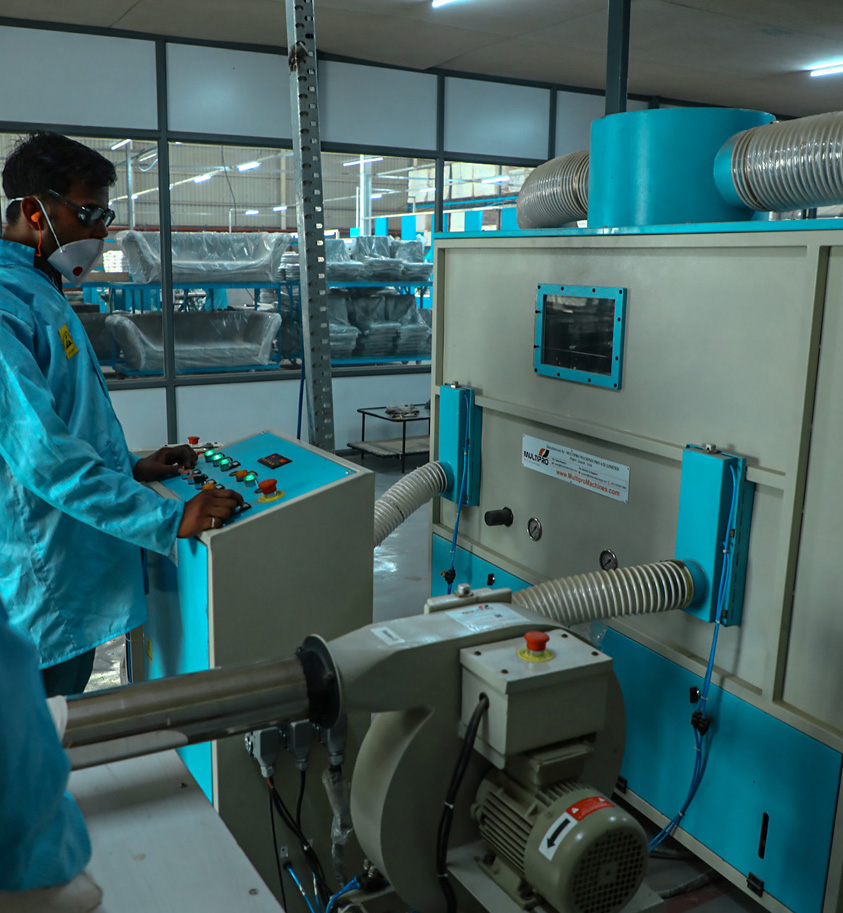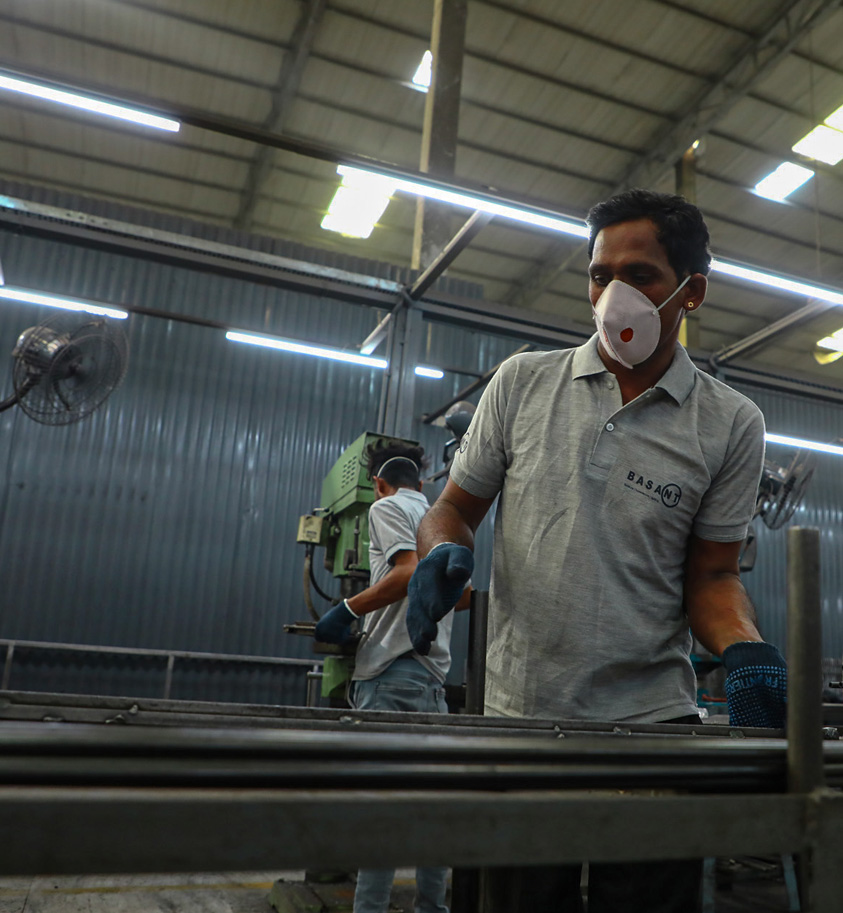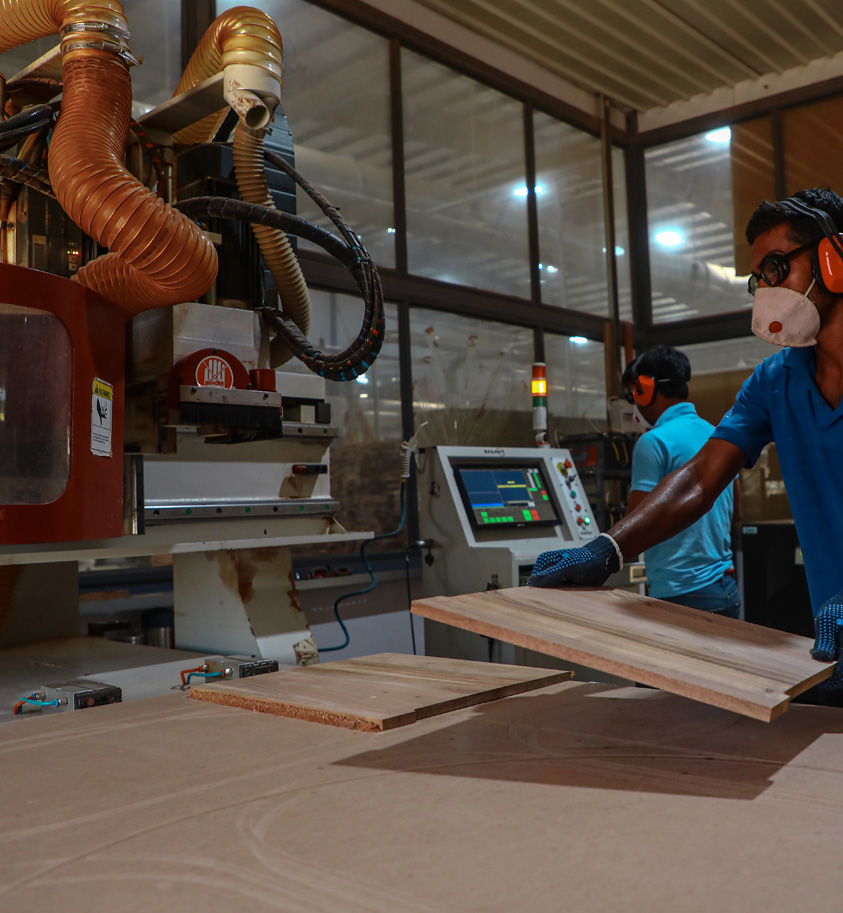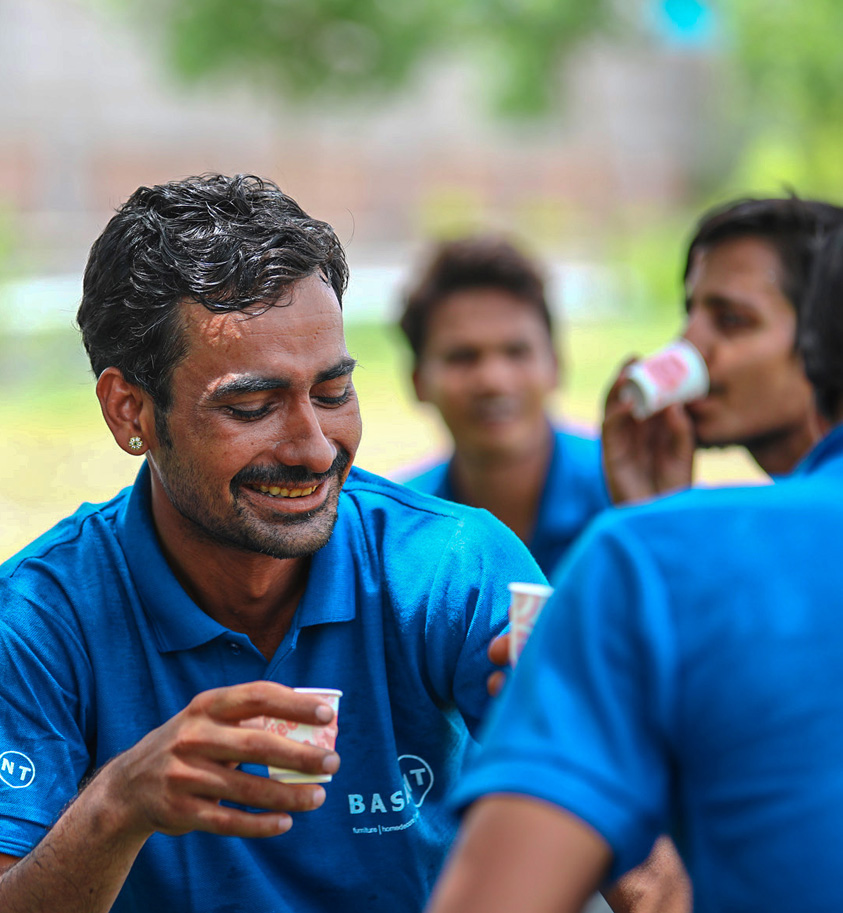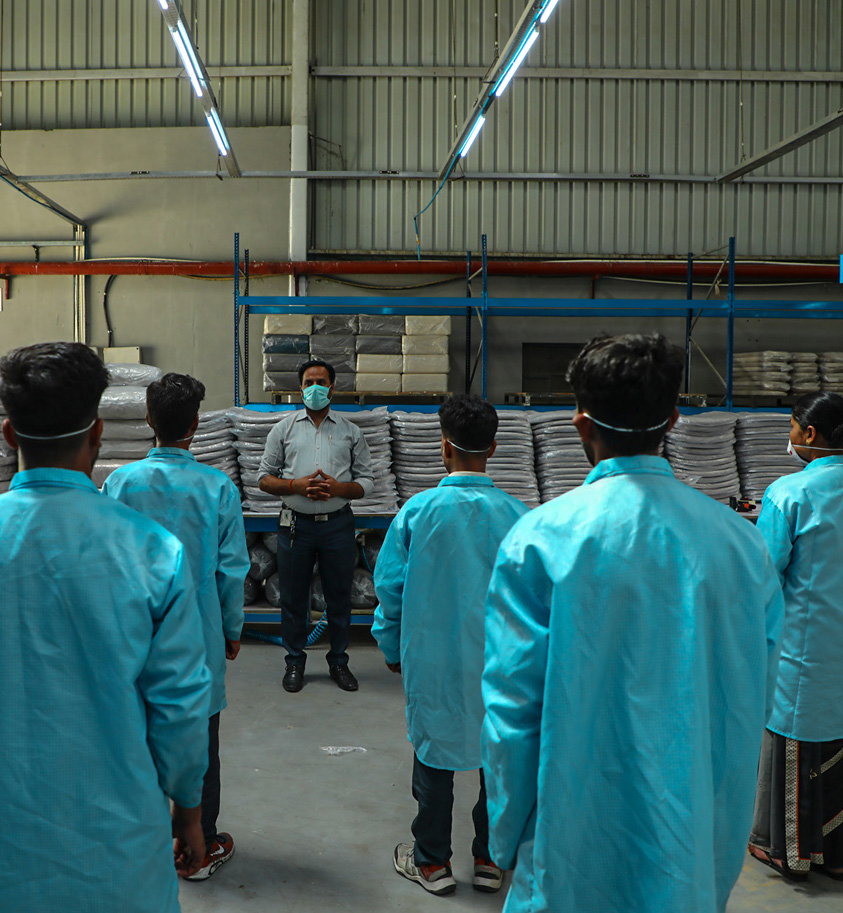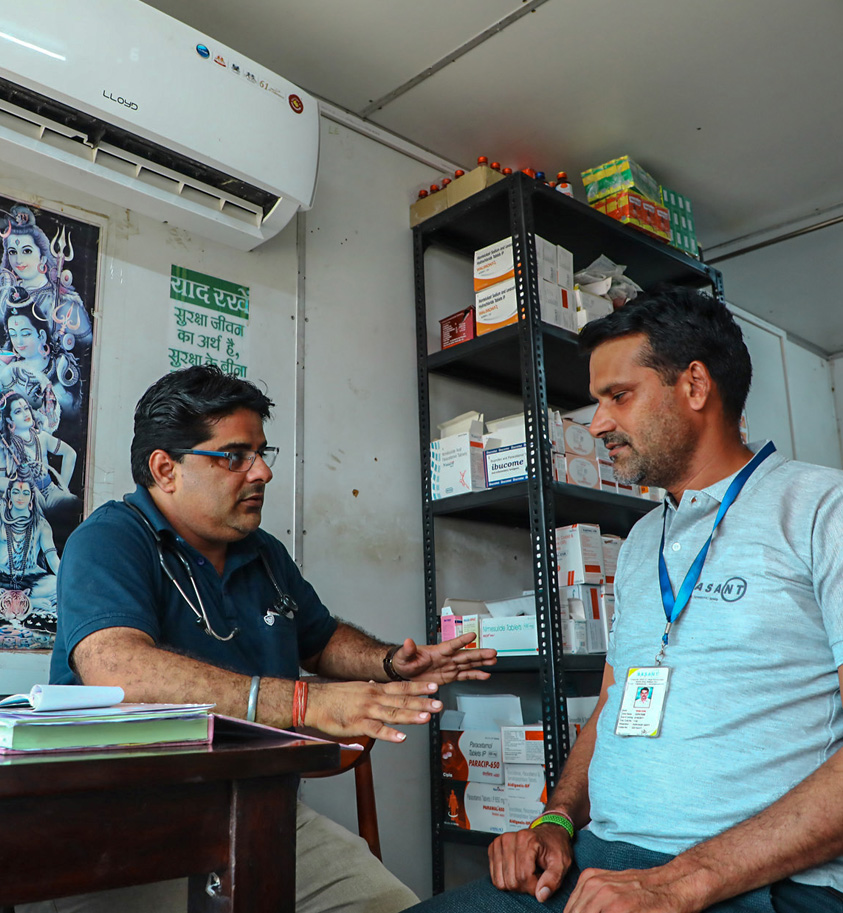 Our employees define us
Basant is a tight knit family who believe in a singular dream, a work culture which truly cherishes what each person brings to the table and encourages creativity and personal expression. Regular vocational and safety training is imparted to the factory workers to ensure less wastage and efficient safety standards of working. Along with daily meals to all workers, a free of cost health check-upis provided to all workers and employees by a visiting doctor.
Social welfare
We make sure that there is no child labour involved anywhere in our supply and manufacturing chain by not employing children in our factories and training our vendors/ suppliers to avoid the same. Our CSR work is carried out by the 'VidyaBalMandir Society' which facilitates education and vocational training for women and children. We also run a school in collaboration with 'BHARATIYA VIDYA BHAWAN'.
Replenishing the ecosystem
Under 'Project Jeevan', free Sheesham tree saplings are provided to the farmers in the state of Haryana and further monetary benefits given to them on successful growth of the tree. We have been growing 5000 saplings of Sheesham- DalbergiaSissoo per year since last five years.
The factory also has a massive Water Harvesting tank (2500000 Ltr. per annum) with an additional 20 KLD (tank capacity) tank, the treated waste water in used to water over 240 trees at the factory and maintain the gardens.